Product Description
KT200 ECU Programmer. It is a device that is used to read and write Engine Control Units (ECU) OBD, FLASH and EEPROM in bench and boot mode in heavy vehicles, passenger cars, motorcycles, marine and construction vehicles.

KT200 ECU Programmer Support OBD/BOOT/BDM/JTAG Multiple Protocols Full Version

If you need a case pack, buy KT200 ECU Programmer Rubber Case Together

KT200 supports reading and writing engine ECU (such as BMW MG1/EDC16U1/MED17.5, etc.), TCU gearbox (DQ250/DQ200/DL382, etc.) data reading and writing, which can be used for ecu cloning and maintenance, and reading ecu flash data can be used for dtc Shielding, dynamic tuning, dpf/egr removal and other functions.
dtc shielding, power adjustment, dpf/egr removal and other functions require ecu flash data to be sent to the factory for payment processing, or customers can find other professional engineers to modify, or buy professional tool software, such as ss386/ss385/ss77-c, etc.

Top 10 Reasons To Get KT200 ECU PROGRAMMER

1. Reading and Writing ECU in OBD, Bench and Jtag mode.
2. TCU encoding and cloning functions.
3. Read and write transmission ECU's in OBD and Bench modes.
4. Read and write Bosch MD1 and MG1 ECUS in Bench Modes.
5. Bosch EDC17, MED17/ME17, and SIEMENS Pcr2.1(with Pinout also unlocking possibility) read and write in Bench Mode
6. Reading and writing Motorola, Fujitsu, Mitsubishi, Renesas and TC1724 CPUS in boot mode.
7. The KT200 software allows you to forcibly write (forcible clone) without checksumming and supports forcibly reading and writing unknown ECUs with supported chip models.
8. KT200 Master Full Version with 10 licenses: Supports Car OBD, Truck OBD, Full System, BDM/JTAG, TOOL BOOT, Bench Mode, TCU Gear modules
9. Operation System: Windows 7, Windows 8/8.1, Windows 10, Windows 11, CPU > 2.5 GHz (Intel i5, i7), RAM > 8GB
10.Get free VR files in ECUhelp V3.0 Software

Notice:
1. Software version: 2022.10.01, hardware version: master
2. 10 languages: English, Italian, German, French, Spanish, Polish, Portuguese, Romanian, Czech, Turkish, the software can be switched freely
3. Communication method: connection with computer usb cable, The connection with ecu supports obd, bench, boot, jtag, bdm
4. Update: online upgrade
5. Computer configuration/system: support windows 7/10/11 32/64bit, computer: cpu inter i5 5th generation or above, memory 8gb or above
6. V2022.10.1 KT200 Software Free Download
6. KT200 needs to work online, it connects to our server, no lock issue.
8. KT200 cannot support DCM7.1 now, it will support after the update soon.

What is the difference between Auto Version and Full Version:

Auto Version: Car OBD, Truck OBD, Full System, BDM/JTAG, TOOL BOOT, Bench Mode, TCU Gear.
Full configuration Version: Car OBD, Truck OBD, Full System, BDM/JTAG, TOOL BOOT, Bench Mode, TCU Gear, Tractor OBD, Boat OBD, Motorbike OBD,

KT200 ECU programmer supports ECU maintenance chip tuning, DTC code removal, OBD/BOOT/BDM/JTAG, and multiple protocols.

Master: Read and write ECU data, read it in BIN unencrypted format, you can modify the data arbitrarily, you can clone ECU and use it as ECU service, the master is a personal version, you can only use it yourself, cannot unlock data for the slave.
The master is a personal version of the device, which can be used freely after purchase. You can obtain our company's service software ECUHELP for free. All functions on the software are free to use. The software provides ECU model query, wiring diagram search, virtual data download, DEMO download, and free software library. And Data modifier number change expert software.



Product Function:

Support OBD/BOOT/BDM/JTAG
ECU programmer multiple protocols KT200
Covering a full range of German, ECU Programmer
Japanese, American and Chinese models
EGR & DPF Removal, IMMO OFF, releasing speed limit , mileage correction, Hot start or Cold Start Vmax, and so on.
The list of vehicles is constantly updated, which keeps you at the forefront of the industry.
Support Volkswagen Audi clone(local operation without sending data to manufacturers)
ECU maintenance, Chip tuning, DTC code Removal, professional reading and writing equipment covering 99% of the models in the market.




Read and write ECU data, and the data can be used for ECU services.

What is the ECU service?
ECU service includes 2 major items:

1. Chip tuning.
Chip tuning is to improve engine performance by modifying the data read out by the equipment. The data is divided into: Stage 1 data, Stage 2 data, and Stage 3 data.

2. ECU maintenance.
ECU maintenance data is to repair software errors in the ECU and some identity data of the ECU by modifying the data read by the device. We provide the following items:DTC code Removal




Software: The software of KT200 Full version includes 10 licenses:

Car OBD, Truck OBD, Tractor OBD , Boat OBD, Motorbike OBD , Full System , BDM/JTAG , TOOL BOOT, Bench Mode, TCU Gear

Professional software for reading and programming the control units of:

CAR
TRUCK
MOTORBIKE
TRACTOR
BOAT
Additional TCU package available for Automatic Transmissions. this package is included, no need to pay extra.

Full Read And Write Via Pin Out in Bench Mode:
BOSCH EDC7
BOSCH EDC16
BOSCH ME9/MED9

Full Read And Write Via Pinout in Bench Mode:
BOSCH MD1
BOSCH MG1
-FREESCALESPC5777
-AURIXTC29x
-STSPC58

Full Read And Write Via Pinout in Bench Mode:
BOSCH EDC17
BOSCH MED17/ME17
SIEMEN SPCR2.1
(Unlocking also possible via pinout)


Full System Via Pin Out (Micro/Flash+EEPROM)of ECUs:
BOSCH
CONTINENTAL
DELCO
DENSO
MARELLI
SIEMENS
TEMIC
TEMIC

BDM EJTAG Modes For:
BDM MPC55x
BDM MPC56x
BDM MC32/ZC32
BDM HC12/S12x
JTAG NEXUS MPC/SPC56xx
JTAG NEXUS MPC55xx

JTAG RENESAS
SH7055
SH7058
SH7059
SH7251
SH72543
SH72544
JTAG NEC76F00xx
76F0038AGD
76F0038GD
76F0039AGD
76F0039GD
76F0040GD
76F0070
76F0070
76F0085

BOOT Modes:
-BOOT MODEC16729Fxxx
-BOOT MODE ST K-LINE/RX-TX/CAN
ST10F168
ST10F269
ST10F273
ST10F275
ST10F276
ST10F276
ST10F280
ST10F296
-BOOT Mode Tricore for micro
TC1724
TC1728
TC1738
TC1738
TC1762
TC1766
TC1767
TC1782
TC1791
TC1792
TC1793
TC1793
TC1796
TC1797
-BOOT Mode Renesas
SH7052
SH7054
SH7055
SH7055
SH7058
SH7059
SH7251
SH72543
SH72544
-BOOT Mode Mitsubishi
MH7202
MH7203
MH8102F
MH8105F
MH8106F
MH8202
MH8206F
MH8301F
MH8301F
MH8304F
MH8405F
-BOOT BAM System MOTOROLA
SPC5674
SPC5777
-BOOT MODE Fujitsu
-BOOT MODE Hitachi

For Automatic Transmission

Full Read And Write TCU(MICRO+EEPROM)
TCU CLONING
TCU CODING FUNCTIONS

Package Includes:

1pc x Master,
1pc x BENCH box,
2pcs x OBD wires,
1pc x pinout line,
4pcs x BOM adapters,
3pcs x Transfer cables,
4pcs x Power wire,
1pc x Set of resistors,
4pcs x Adapter plugs,
5pcs x Power adapters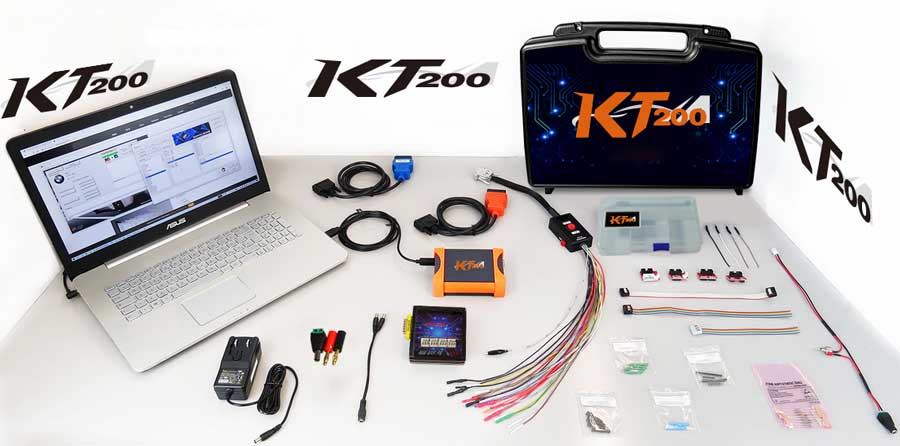 Shipping method and delivery time:US, UK ,RU Warehouse:
2-4 working days. We have stocked up hot sale items in US, UK ,RU Warehouse, Fast Delivery No Tax. But if overseas warehouse is sold out,we will send from Hongkong.
Ship From UK, No Tax
Ship From US, No Tax
DHL Shipping
: 2-4 working days. Usually we declare lower value on DHL invoice. If your address is remote area for DHL, customer will need to pay remote cost about 35USD or ship by EMS or YANWEN. Please leave message if you have any special requirement.
Yanwen Express:
5-10 working days. No Tax or remote cost for European Countries.
Top 10 reasons to buy from chinacardiags website
1.Our website is 11 years old, and always online.
2.We are professional with these tools and a reliable company.
3.There are professional engineers on our team.
4.We have our own manufacturer.
5.Fast delivery
6.Many customers buy from us, just rest assured to buy in our webiste.
7.Items are very good quality.
8.We package our items safely and securely.
9.Safe purchase, and your privacy is secure.
10.We provide one year warranty and free technical services.

Contact information:
Email:
sales@ChinaCarDiags.com
SKYPE:
ChinaCarDiag
Whatsapp:
+8618223445829
WeChat: seven424424
Whatsapp Group:
LLnn0gcToGG2UjpHuZmcpG